Complete Story

03/08/2019
CPYB Bronze Sponsor - Yacht Broker Institute News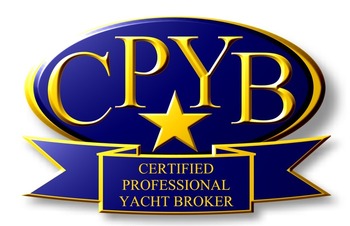 Washington State approves Yacht Broker Institute (YBI) as an educational provider, prestigious CPYB designation attained by 3 YBI Graduates
Kevin Ralph and Rae Whitt (YBI Co-founders and Partners) are thrilled to announce that three YBI Graduates have passed the CPYB exam and earned the prestigious CPYB designation.
Congratulations to Carmine Galati Jr. (CPYB), Cory Webster (CPYB) both with Galati Yacht Sales; and LtCol. Matt Howard, USMC (Ret), (CPYB) with United Yacht Sales.
Comment from YBI Graduate- prior to testing for the CPYB exam.
"YBI was and is a key part of this journey. It gave me a great baseline of knowledge when I took the course, yes, but it's also helping me study for the CPYB test. The CPYB study guide is a great resource and I've been through it, multiple times, but the YBI material is also a great refresher on the basics thanks to its very thorough level of detail." LtCol Matt Howard, USMC (Ret), CPYB
In 2018 YBI courses were approved by the State of Washington Dept. of L&I to become an educational provider and happy to announce that the first student from Washington State has enrolled to join the professional yacht brokerage profession. YBI is also currently working with the State of Alabama to become an authorized educational provided.
YBI is happy to be a CPYB Bronze Sponsor and associated with the CPYB Program. YBI anticipates many other graduates will follow suit as they become eligible to take the exam. YBI has over 150 graduates from all over the world and rapidly gaining recognition.
For more information about the Yacht Broker Institute please contact Rae Whitt at rae@yachtbrokerinstitute.com
---